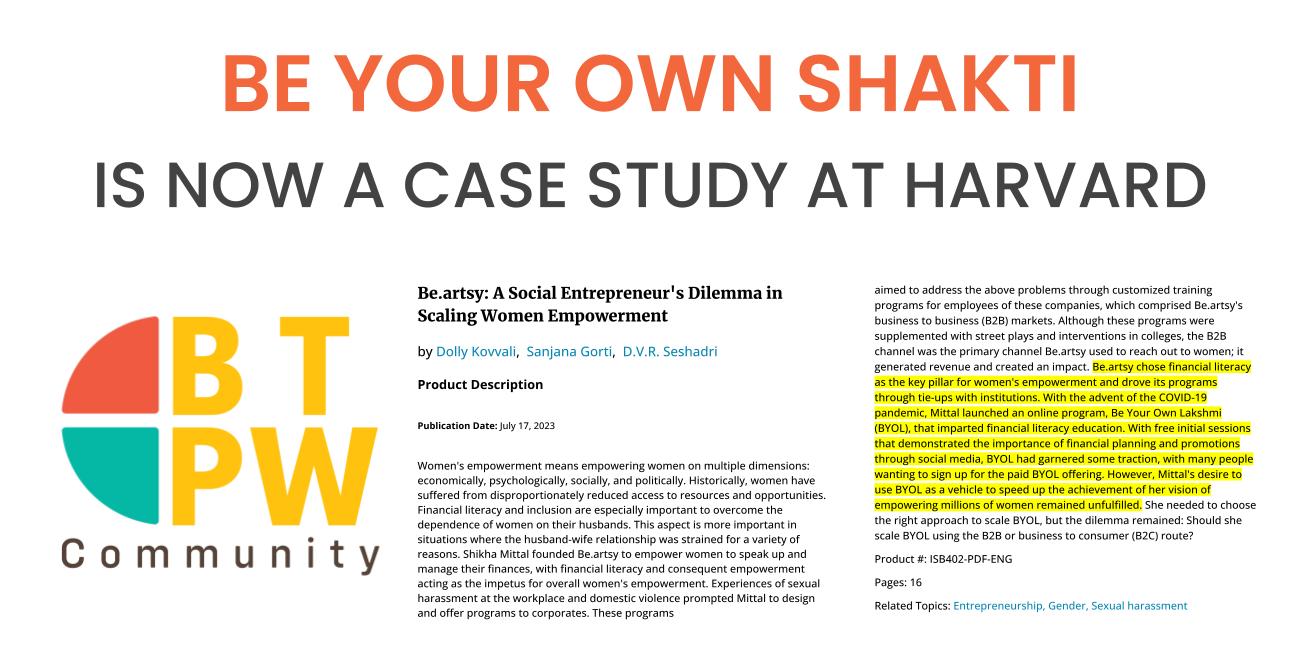 Financial Literacy Course for Indian Men
Lifetime access to all pre-recorded content and future updates
Practical learning with examples
Simplified financial jargons & technical terminologies
Includes behavioural aspects of money 
Decode your money with zero intent of selling any product 
Get access to our trusted financial planner network across India.
For workplace and bulk orders please contact us at

[email protected]
Take Charge of Your Financial Health
Take Charge of Your Financial Health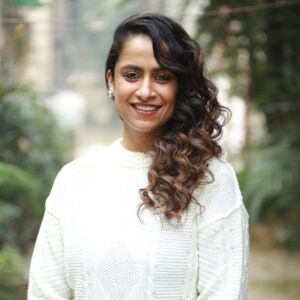 India's leading Awareness Expert
What will you learn from this course?
This course is a practical guide designed and delivered in the most simplified way to help you learn and unlearn all about money. After completing Be The Paise Wala (All in One or Level 1+2+3), you will be confident to say that you are financially literate and you will cover all of these concepts and more:
Lesson 1: Introduction

Lesson 2: Financial Health Formula

Lesson 3: Inflation

Lesson 4: Need Want Desire

Lesson 5: Dream to Goal

Lesson 6: Types of Personal Finance

Lesson 7: Define Savings

Lesson 8: Find Money to Save

Lesson 9: Liquidity

Lesson 10: Need for Savings
Lesson 11: How to Allocate Income

Lesson 12: Difference Between Savings and Investment

Lesson 13: Savings and Behavioural Aspect


Lesson 14: Asset and Liability

Lesson 15: Financial Planning

Lesson 16: Budgeting

Lesson 17: Chess Game

Lesson 18: What is Bank

Lesson 19: Scams and Frauds

Lesson 20: Taxes
Lesson 1: Time Value of Money

Lesson 2: Multiple Sources of Income

Lesson 3: Active and Passive Income

Lesson 4: Reduction of Expenses

Lesson 5: Enemies of Savings

Lesson 6: Present Bias

Lesson 7: Increase Savings

Lesson 8: Unit Price
Lesson 9: Price of Procrastination

Lesson 10: Water Tank

Lesson 11: 5 Steps for Financial Planning

Lesson 12: How to Make a Good Budget

Lesson 13: Compound Interest

Lesson 14: Credit Cards – Merits & Demerits

Lesson 15: Why Pay Tax
Lesson 1: Difficulties in Reducing Expenses

Lesson 2: Pocket Rule

Lesson 3: Enemies of Savings Part-2

Lesson 4: Rule of 72

Lesson 5: How to Save Money Effectively
Lesson 6: Cash Flow

Lesson 7: How a Good Budget Helps You

Lesson 8: Different Types of Deposits

Lesson 9: Basic of Loan

Lesson 10: Types of Taxes
The "All in One" course is a comprehensive financial literacy program that includes all the 45 chapters from Levels 1, 2, and 3. By enrolling in this course, you'll gain access to a wealth of knowledge and practical insights spanning a wide range of financial topics. From foundational concepts to advanced strategies, this course covers it all.
You will get access to 2 live classes at every level to learn all the financial concepts and get answers of your questions from Shikha Mittal. In the All-In-One course, you will get access to all 6 live classes (2 classes x 3 levels).  
The content of live classes is based on course level that you purchased. Watch all videos carefully and be prepared with your questions before taking live classes.
Who should sign up for the course?
This course is for every woman who wants to learn about money from A to Z. This includes but is not limited to:
Don't buy this course if you're looking for
Do you want to be aware on
Take Charge of Your Financial Health
Take Charge of Your Financial Health
Certificate of Completion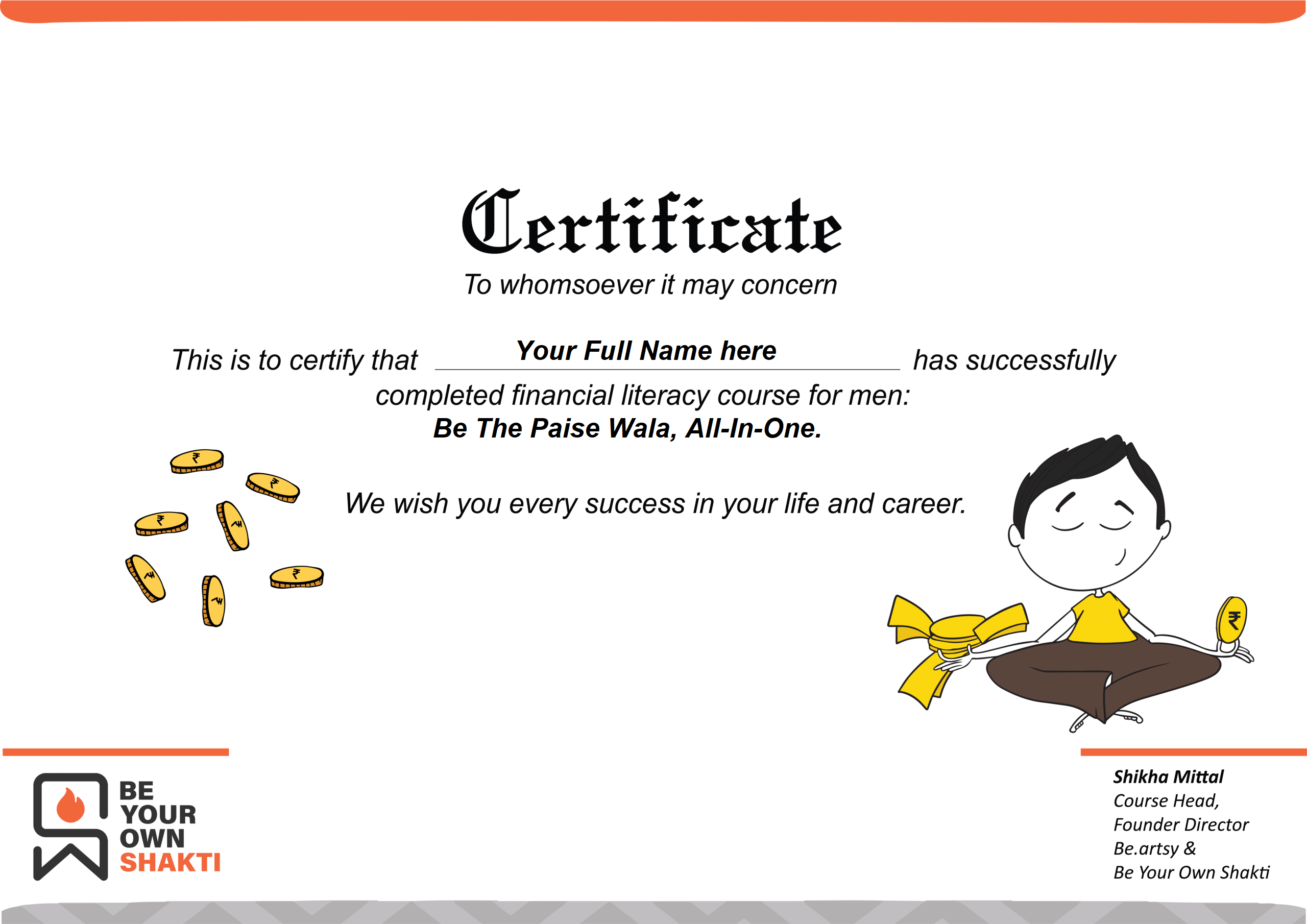 Share the certificate on Instagram, LinkedIn, Twitter and tag @beyourownshakti. You can also add it in the Resume, and Certifications section of your LinkedIn profile, and on printed documents.
Frequently Asked Questions
Who can join this course?
This course welcomes participants from all backgrounds, specifically boys who are in college, and universities, as well as freshers working in diverse sectors.
What are the prerequisites for this course?
All you need is a strong desire to learn – no PhD in finance is required! We welcome anyone with a curiosity about financial terms and concepts.
When does the course start and what are the timings?
The pre-recorded sessions are available the moment you sign up for the course. No need to worry about setting your alarm. It's the ultimate 'study at your own pace' kind of course.
When will I get lifetime access?
You will get lifetime access to the recorded videos on the website as soon as you register for any level. You will get free upgrades of videos, PDF notes, assignments and quizzes based on the course you enrolled in.
What languages is the course available in?
In which language will the course content be delivered? The course is currently offered exclusively in English. We have plans to introduce subtitles and audio for additional languages in the near future. We've intentionally kept the English used in the course at a basic level to ensure it's easily comprehensible. Feel free to ask your questions in English or Hindi in live classes.
How long will it take to get access to the course?
You will automatically get the course access after making the payment. You can see your courses by logging in. Click on 'My Account' and check 'My Courses' Tab below your profile. A confirmation mail will also be sent to you. Please check your promotions/ updates tab and spam folder as well.
What is the course duration?
Level 1 - 20 Chapters - 1 Hour 24 Mins
Level 2 - 15 Chapters - 1 Hour 16 Mins
Level 3 - 10 Chapters - 1 Hour 08 Mins
All-In-One - 45 Chapters - 3 Hours 48 Mins
Can I get a refund?
We are providing all the necessary information here to make the right decision and we do not offer refunds under any circumstances except multiple payments due to technical issues. We encourage you to make an informed decision by reviewing testimonials and learning more about the course before enrolling.
What's the cost of course based on levels?
Be The Paise Wala course is available in four packages- Level 1, Level 2, Level 3 and All in One. Complete Pricing details are given under the column 'Take Charge of Your Financial Health'

Level 1 - 20 Chapters - 1 Hour 24 Mins - INR 599
Level 2 - 15 Chapters - 1 Hour 16 Mins - INR 1199
Level 3 - 10 Chapters - 1 Hour 08 Mins - INR 1799
All-In-One - 45 Chapters - 3 Hours 48 Mins - INR 3499